5 unique things to do with your doggo in Tampa
What if I said there are places in Tampa where you AND your dog could have a great time?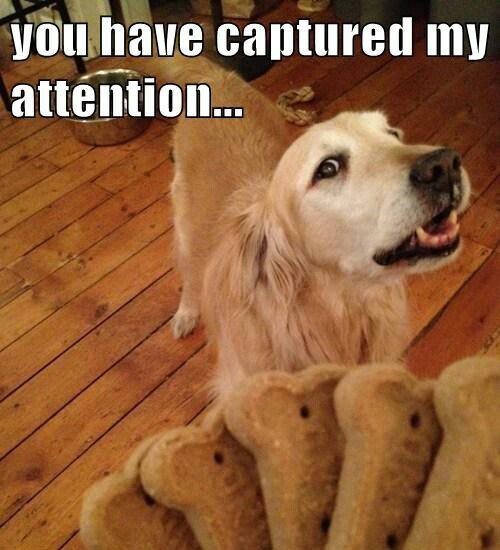 It's 2018. Cities are becoming more dog friendly than ever. Gone are the days where the only place to take "man's best friend" was the dog park. You think it, it exist somewhere. Dogs & Yoga? Been there. Doggie Dancing? Done that.
Tampa is no different.
Here are 5 unique things to do with your doggo in Tampa

The Fort De Soto Park has large fenced areas for both large and small dogs, including dog showers for those hot days. Dogs are allowed anywhere in the park on a six-foot leash, except on any beach. The Paw Playground area is the exception -- dogs are allowed on the beach, and they are allowed off leash on that area of beach. They can also run free inside the fenced areas. On a hot summer day, you can cool off your dog by hosing him down, and drinking water is available too. The park also has plenty for two-legged visitors too -- an old Spanish fort to explore, gorgeous parks, overnight camping with plenty of amenities, and picnic areas. The north beach was named "America's #1 Beach" in 2008 & 2009 by TripAdvisor.

Well-behaved pets on leashes are always welcome at Hyde Park Village. Pets love relaxing by the fountain, under the shade of the beautiful oak trees, or in one of the many grassy areas. Pet clean-up stations are located throughout the shopping center and many shops and restaurants keep fresh water and treats at the front door.
Pets are welcome inside these Hyde Park Village establishments:
Albisia's Jewelry
Anthropologie
Buddy Brew Coffee
Carlton Ward Photography
Downtown Dogs
Francesca's
Goody Goody (patio)
Irish 31 (patio)
Juxtapose Apparel & Studio
Pottery Barn
The Shade Shore
Timpano Italian Chophouse (patio)
Wine Exchange (patio)

Visit over 150 life size dinosaurs in an outdoor museum. Since there's over a mile of outdoor walkways along the dinosaur walk, there's plenty of room for the family dog! Other exhibits include a Fossil dig where children can sift thru sand in search of fossils to take home. Unearth a life size dinosaur skeleton in the Boneyard. Learn in the indoor Prehistoric Museum (also pet friendly). Enter Carnivore Boardwalk if you dare. Cross into Deinonychus Island to see the raptors. Walk thru the Skeleton Garden. Enjoy the picnic area, playground, giftshop and more.

Shell Key Shuttle is dog friendly! Bring Fido to enjoy a 1 1/2 hour sunset cruise sightseeing through residential waterways and the pristine barrier islands south of Pass-A-Grille. Call for dates; reservations are required. Dog treats included. All dogs must be vaccinated for rabies, bordetella, and distemper/parvo.

The Dog Bar is a very unique concept that allows you to hang out and have cocktails with your friends while you dogs romp and play off leash with their furry friends! The expansive indoor space includes ample seating, TVs, ping pong, skee ball, corn hole, and board/table games. The outdoor space includes an off-leash park with separate areas for small and large dogs, swimming pools, doggie ramps, tunnels, and cots for lounging. A Dog Park supervisor is onsite to ensure the safety of every pooch. The bar itself has 20 beers on tap, including many local and craft brews, wine, cold-brew coffee, and soda. Anyone 21 and older can enjoy the bar, but membership is required to use the dog park. Membership requirements include proof of current vaccinations and dogs over 1 year of age must be spayed or neutered. The membership fee is $40 per year for the first dog and $20 per year for each additional dog.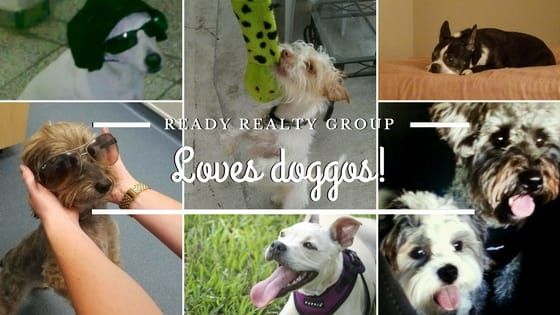 We here at Ready Realty Group love our dogs so much. We enjoy bonding with them as much as possible! We also love helping them find homes. That is why we partner and volunteer at the Tampa Bay Humane Society. They are always in need of donations and volunteers.
If you interested in learning more about giving back, click here.

Additionally, here's a list of other charities we love.