Ready to join the RRG Ambassador Program?
We love our clients! We would be not be where we are today if it weren't for their support. They recommend us and share our things online. In truth, they are our biggest ambassadors. That is why we decided to start our friends of RRG Ambassador Program; to thank those who support us most. Not a past client? No worries. Anyone can join our RRG Ambassador Program. All you have to do is refer 1 or more people looking to buy or sell a home.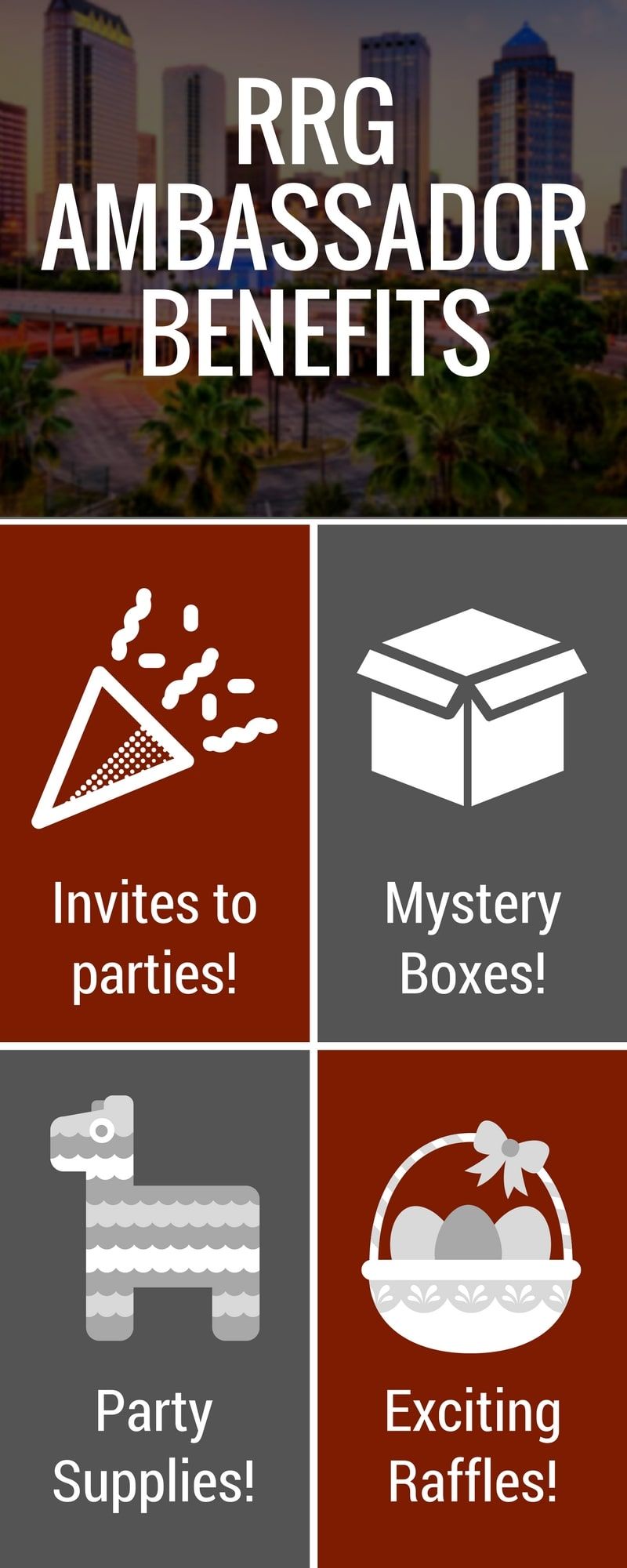 Being an ambassadors of RRG has many perks! In addition to receiving a thank you card, referrers (ambassadors) earn special access to our event inventory. These supplies are great for housewarming parties and birthdays. We also love to send our RRG ambassadors a mystery box every few months. Who knows what can be inside.
The most exciting perk is the invite to our client appreciation parties! These happen multiple times throughout the year and are an absolute blast to attend. For every referral, you will receive a reusable raffle ticket. These can be used once at each party throughout the year.
We also make sure to take extra care of our VIP referrers. These ambassadors have referred us more than once and are constantly ranking as our top referrers. These VIP's get into our client appreciation parties an hour early! Sometimes, they will be picked up and escorted to events in a limo. In addition, they are also invited to special dinners and exclusive events.
We take great care of our ambassadors. Want to join the RRG Ambassador Program? It's easy. Know someone who is thinking of buying or selling? You can send their contact information to [email protected] or click here to fill out a form.
Have any questions or suggestions? Email [email protected]